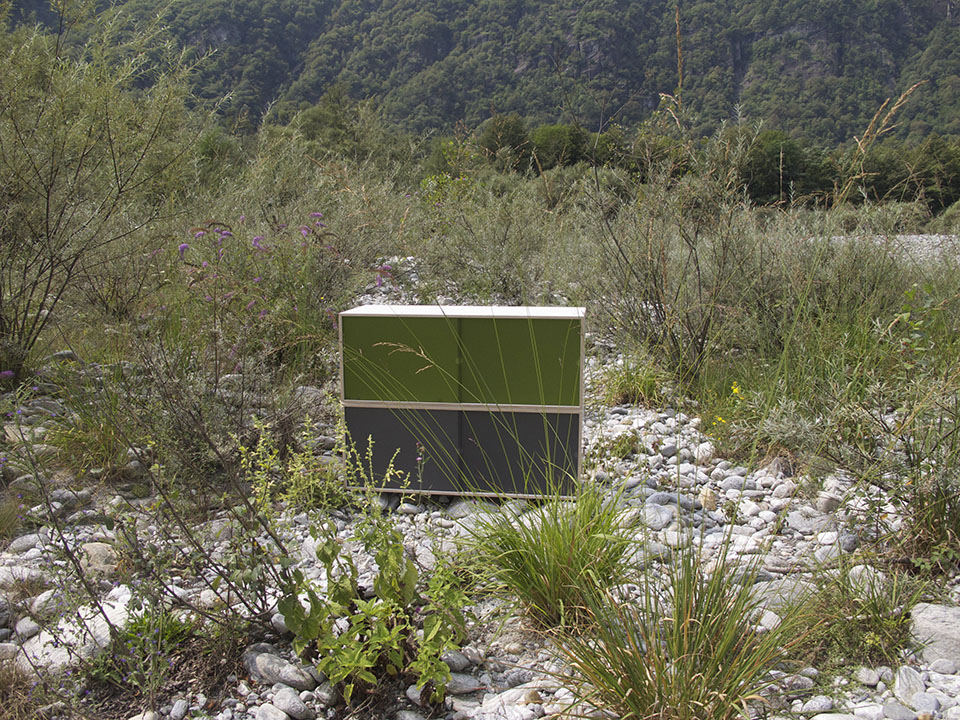 xilobis Good by Nature
Sustainability is becoming increasingly important in all areas of our lives.
In the face of the growing mountains of waste on land and in the seas, a rethinking is urgently needed. At the fragile transition zone between the product and the environment, a discussion ensues about the meaning and nonsense of manufacturing processes and materials, about biodegradable alternatives, recycling and zero waste.
For the sake of the environment, xilobis has succeeded in providing the highest level of functionality with the least amount of material – something which was also recognized with the renowned Red Dot Award for high design quality, innovation, functionality and environmental compatibility.
A no-nonsense environmental concept benefits you in many ways, because our furniture is is also a money saver. The modular principle of xilobis ensures that a piece of xilobis furniture does not have to be disposed of at every change in your life just because it no longer fits into the room – it can be changed according to your needs and wishes.
For the production of our furniture we only use FSC-certified birch plywood from sustainable forests. Birch wood is abundant because birches are fast growing high-stem trees.
An independent sustainability study has confirmed that our furniture system can also contribute to a successful LEED certification for green buildings providing important credits.
Testimonials
What they say about us
I. Ramischaus
Krefeld
"A furniture system that expresses lightness while being stable. It offers versatile design possibilities and adapts to my living style without appearing intrusive. A true modern classic, also due to the sustainable materials!"
Fam. Gümmeraus
Bad Homburg
"We have recently selected «xilobis» for our study. The build-up by the «xilobis» team was wonderful. In no time everything was set up according to our wishes; no noise, no dirt and the quality is excellent. We enjoy this simple, timeless design every day. Simply a great value for money."
Paul Link
LINK Architects, Cologne/Leipzig
«Light, elegant and assembled within minutes. Sideboards, a table and wine racks – with colorful sliding doors, or slate and iron. I'm thinking of get rid of other modular systems that are static and heavy and can only be built by trained personnel or DIY-enthusiasts.»
Philip Kistner
Architectural photographer, Dusseldorf
«No problem with xilobis, because it is guaranteed to fit everywhere and always. With the sliding doors made of iron and slate you get beautiful unique piece and we are really excited about this discovery.»
Ralph Lindenmann
«The iconic solution for the historic cottage in Ticino.»
Ms. Wirtz
Doctor, Australia
«These ball connections and modern colours – what a clever system!»
SMS by Adrian
The Xilobis system is really cool, we enjoy it! Please keep doing so!!! The... System is totally overrated, you are the Apple that at some point left Microsoft behind :)
Happy Customer Greets!
Adrian
Katharina Freitag
www.katharinafreitag.com
«xilobis is a space of a thousand creative possibilities.»
Radu D. Chiriac, Dipl. Arch. ETH/SIA
from Zurich
"Xilobis is a well thought-out, versatile, flexible furniture program with a certain kick. It can be used both in the living area and as practical and customizable office furniture. The simple but mature concept impresses with a variety of design possibilities, which can be expanded or adapted as desired. All of this encourages a creative but usage-based process. (...) All in all, a simple but refined, absolutely user-oriented product, which additionally shines with Swissness in every respect (but not in price) and durability."
M. Rittweiler
"We have xilobis both in the company and at home. With xilobis we were able to implement fundamentally different ideas. The possibilities to expand or change easily, the impeccable workmanship and the great service on site, made the decision easy for us."
Stefan Gschaider
Gschaider Objekteinrichtungen, Leichlingen
«It is unbelievable how easy xilobis not only looks visual, but how easy the modules can be assembled into new cabinet and control panels. There are hardly any limits to the ideas and possibilities.»
Alessandro Stella
Director of the Lugano Tourist Office
«Flexible, functional, fresh and innovative. These were our requirements for the new office space. An inspiring environment!»
Katharina Goldbeck-Hörz
Goldbeck Hörz Public Relations GmbH, Leinfelden-Echterdingen
«We are absolutely happy! xilobis is a system with brains. The design is young, the furniture is charming in its handling and convinces with its dynamism and flexibility. The xilobis system is a product for women who like to rearrange from time to time.»
Simone Soldini
Director of the Art Museum Mendrisio
«For our historic rooms from the 13th century we wanted a functional, high-quality furniture with a timeless design – something special.»
Gyjho Frank
www.gyjho.de
«Ingeniously simple – simply ingenious!»
Team
We are xilobis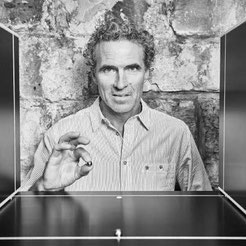 Mario Bissegger
Designer
Co Founder of xilobis
bissegger@xilobis.ch
+41 44 313 11 13
+41 79 240 03 32
Languages: German, Italian, French
Viola Bissegger
Consulting, Sales
office@xilobis.ch
+41 44 313 11 13
Languages: German, Italian, French, English
Martina Knecht
Director of Communications
Languages: German, Italian, French, English, Spanish
Chronology
The xilobis milestones
2018
An independent sustainability study confirms that the xilobis modular furniture system can provide valuable credits within the green building certification program LEED.
Additional warehouse at the xilobis-Store Zurich
2017
xilobis is now represented in Ticino by two renown design furniture stores (Knecht arredamenti Locarno and Dick & Figli Lugano)
Closing of the xilobis store in Locarno
2016
Opening of the permanent exhibition of design post Cologne
Opening of the xilobis store in Zurich's popular Viadukt shopping mile
2015
Opening of the xilobis store in Munich
Reddot award 2015: winner furniture design for a sustainable product solution
2014
Opening of new xilobis stores in Zurich, Stuttgart and Tokyo
The central warehouse is moved to Zurich and staffed by employees of the Foundation Züriwerk
Small parts are manufactured by the Stöckenweid Foundation work home.
Rollout of the new product line xilobis system 24
2013
Founding of xilobis Germany Ltd
Rollout of xilobis Vino, a unique wine rack
2012
Conversion of xilobis Ltd into xilobis PLC, with headquarters in Zurich
Opening of new xilobis-Store Locarno
Co-inventor Stefan Plüss leaves the company
2008
First version of the configurator tool for buiding modular furniture on the website
2007
Founding of xilobis Ltd in Ticino
2004
The two creators combine activities under the brand name xilobis, and continue to work on developing and perfecting the system.
2001
Mario Bissegger, inventor of the ball connection, and Stefan Plüss, inventor of the tension cable construction, meet at Design Prize Switzerland and discuss combining both systems for the first time.