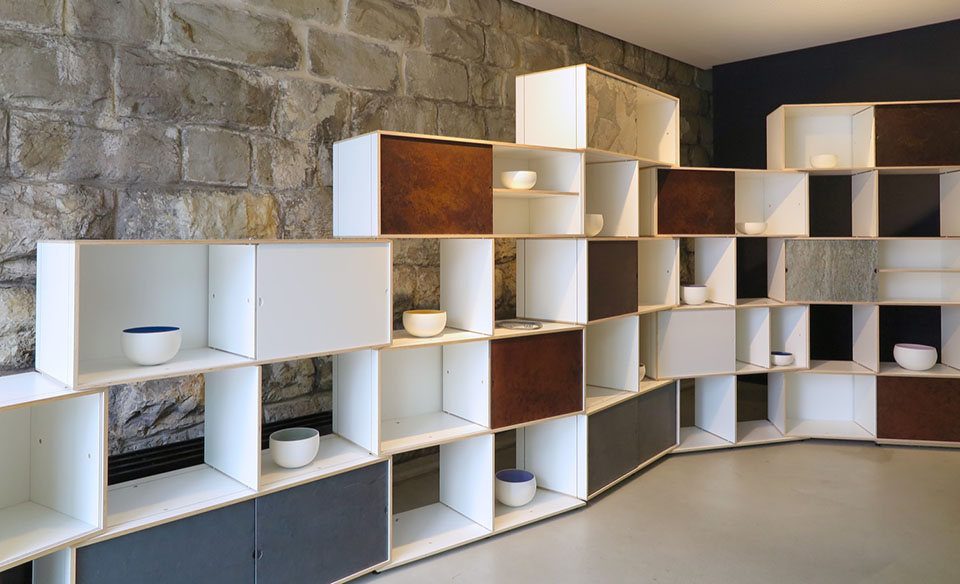 Care instructions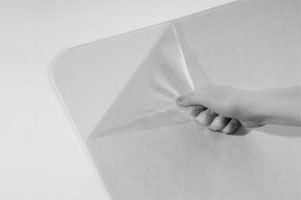 Remove protective film
The acrylic glass sliding doors are always supplied with a protective film to prevent scratches. After removing the film we recommend wiping the surface with a damp cloth to neutralize the electrostatic charge.
For a smoother glide
Put a piece of paraffin over the top and bottom edges of the sliding doors so that they always glide smoothly back and forth.
Cleaning
If your xilobis unit is stained or dusty, a moist microfibre cloth will work wonders. If the stains are more persistent, use glass cleaner or nitro thinner.
Always level the base plate
Position the base plate in the intended location and adjust the feet using a spirit level.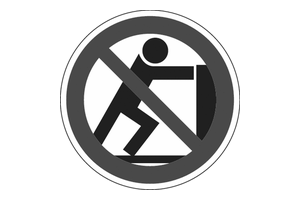 Do not push your xilobis unit
Remove the modules, level the base plates at the new location and rebuild the unit.
Cutting hazard
The edges of the sail grooves are very sharp. Do not push the rope in the groove when mounting a xilobis module. The tension will make the rope slide automatically into the groove.
Assembling instructions
As video
Module mounting
Module dismantling
Interior module devider
Tray
Drawer installation
Suspension file drawer
Drawer mounting
Options installation
Table mounting
As document
Delivery terms

Quick ship
Our central warehouse in Zurich allows us fast and efficient deliveries. Your xilobis unit will be delivered to your home or business address within 1-3 weeks.

Delivery and assembly
Within the Zurich area we charge a delivery fee of CHF 160.-. Ask us an offer for delivery and assembly outside the Zurich area.

Pick up
You can pick up your order immediately at the xilobis store Zurich. We will give you a brief training course and useful tips and tricks for assembling your unit.

Post package delivery
You can also have your order conveniently delivered to your address by post. Delivery costs vary depending on the size of the furniture.
We ship our furniture worldwide. +41 43 466 43 23.
Please call us for further information: +41 43 466 43 23
Bank details
Zürcher Kantonalbank
Postfach
8010 Zurich
Bank account owner:
xilobis AG
Viadukstrasse 85
8005 Zurich
Account number (IBAN): CH59 0070 0110 0037 2784 1
Clearing number: 700
SWIFT-Address(BIC): ZKBKCHZZ80A
Account: 1100-3727.841
FAQ
Frequently asked questions
What makes the Xilobis binding technology so unique?
Conventional joining techniques such as screws, brackets or glue are often the weakest point of a structure and are prone to wear and tear. In contrast, the individual xilobis elements are fastened together with cords and use chromed steel balls as a flexible binding. This protects the material and allows for repeated assembling, dismantling and reassembling without any loss of quality or wear and tear.
Can I extend or add to my xilobis unit?
Absolutely. This modular system is limitless and meets your individual needs with ease. Use the configurator as an intelligent tool and free your creative imagination.
Can options also be fitted at a later date?
Of course they can. According to our philosophy, each xilobis unit can be constantly changed. This means it can be expanded and supplemented at any time.
What's the difference between configurator and e-shop?
Both tools allow you to place orders online. The configurator is primarily for planning personalized designs. The saved drafts and orders can be accessed and expanded at any time. Thus, the plans are always up to date, simplifying any future addition and the communication with us. The configurator assembles automatically all necessary parts including the balls. The e-shop, on the other hand, is ideal for ordering accessories or whole units from our xilobis Selection.
Where can I find my original plans?
Your saved drafts and orders are stored in the configurator. Just log in on our website to see and modify all your designs.
Where can I get additional modules and accessories?
At the xilobis store, through our dealers or directly over the internet. You can retrieve or add to your old plans using the configurator, or order the items you want from our e-shop.
Do I have to assemble it myself?
No, you don't. A professional delivery and assembly service is available to our customers.
Why do the drawers have no locking mechanism?
A locking mechanism would alienate the product in relation to our philosophy. See our drawers as flexible containers which you can remove with the desired content and take to another place.
What about storage and transport?
xilobis furniture can be quickly assembled, dismantled and reassembled by anyone. Disassembled into its individual parts, it saves space and can be easily transported. The components are stackable and require very little storage space.
What are your thoughts on the environment?
We are all about sustainability. We use exclusively FSC-certified birch plywood from sustainable forestry. Birch wood is available in abundance, as birch trees grow quickly and to a great height. They can reach a height of up to seven meters after just six years. The plywood itself is produced with non-toxic glue and the black or white film coating on its surface is very resistant and more environmentally friendly than conventional paints.