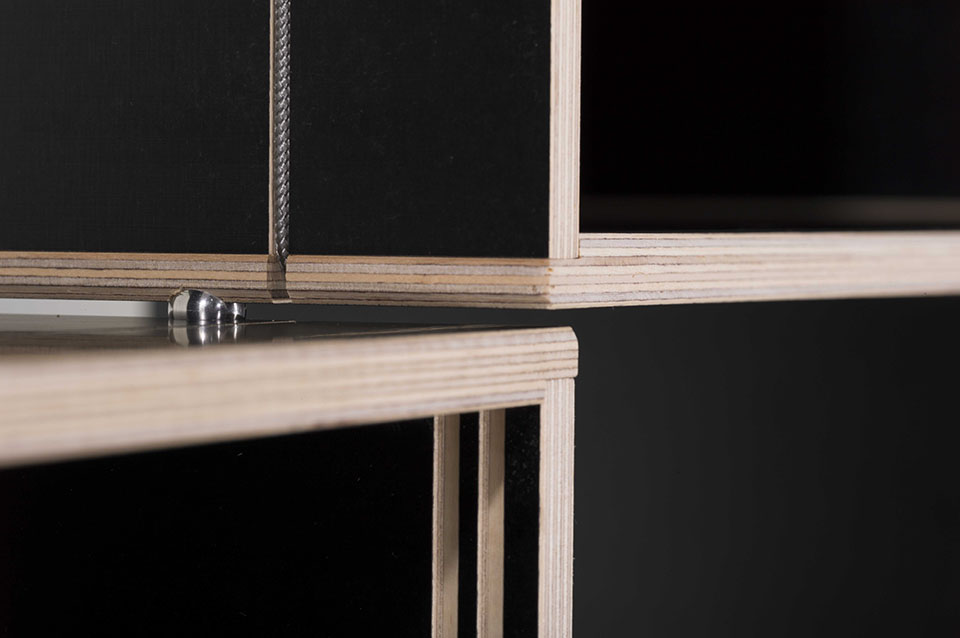 The Furniture with Ropes & Balls
Prize-winning Swiss design for home and office
The ideas of freedom, adaptability, sustainability, and the desire to experiment are inspiring new concepts of living and working. This also changes the demands we place on interior design.
Besides purely aesthetic considerations, the need for change and the awareness of natural resources are increasing, and we want our furniture to accompany us through all situations of life.
xilobis can do that with ease. The Swiss modular furniture system adapts to all requirements, leaving plenty of room for our creativity and individuality.
With its patented connecting system with steel balls and tension cables on quality birch wood panels, xilobis ensures a maximum of lightness and strength, responding perfectly to the spirit of the times.
Simple & Ingenious
xilobis, The Quick Change Artist
xilobis has something of the genius of chess. A limited number of rules allows an infinite number of variants.
Shape your ideas and design your private and work space with our modular furniture system!
Each unit can be reconfigured, extended or moved without tools and time-consuming efforts based on new spatial or visual requirements, and customized with many options such as sliding doors, drawers or shelves.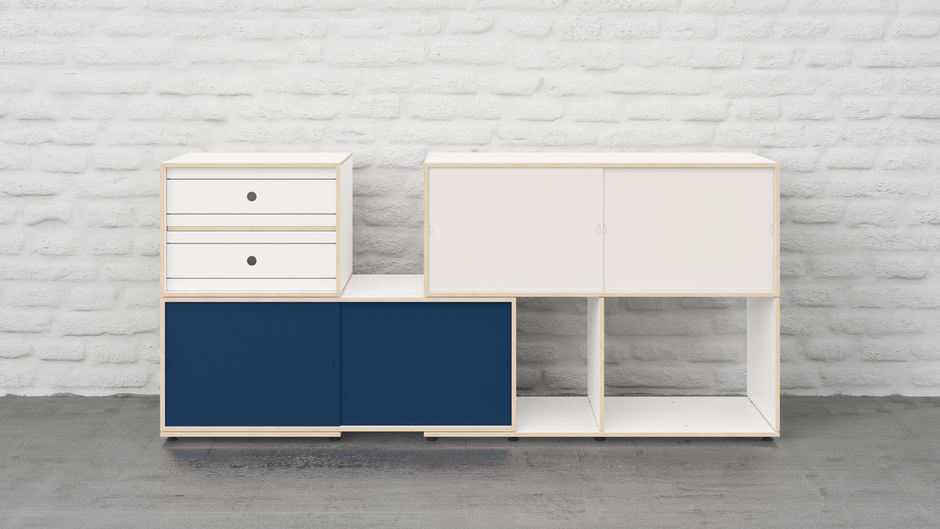 This example shows a number of pieces of furniture that can be obtained from the same basic elements.
Compact or Spaced?
Choose Your Basic Structure
xilobis classic style places modules side to side and on top of each other:
sliding doors, drawers and other options can be installed everywhere
the modules have a back wall
the doubling of sides and floors makes the furniture look more solid
the furniture is adjustable in width every 50 cm
corner solutions are possible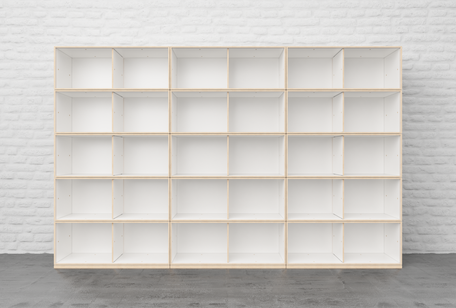 xilobis free style spaces the modules with side walls:
the additional free space without back wall can be used as storage or display surface (no sliding doors or options can be installed here)
an effect of filigree and lightness is obtained
you gain volume and cut costs
the furniture is adjustable in width every 25 cm
constructions at any angle are possible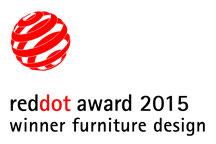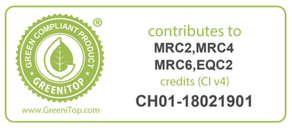 On the pulse of time