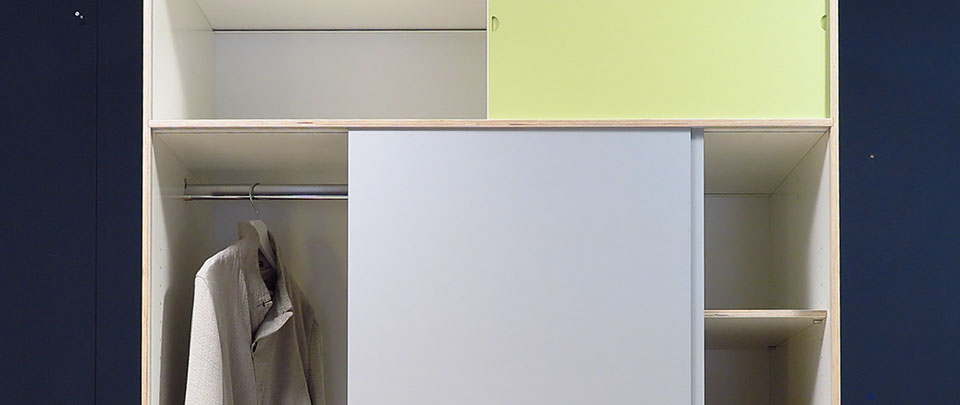 Armadio 120
(depth 60 cm)
The xilobis wardrobe offers plenty of storage space. Clean lines paired with the personal touch of the sliding doors in the colours and materials of your choice. With its minimalist black or white aesthetic, the Armadio 120 shows character no matter where it stands, be it the bedroom or the office lobby, where it can also funcion as a storage unit.
Drawers, shelves, clothes rails and sliding doors can be combined according to your wishes. Use our configurator to create your personal design or contact us. The Armadio 120 has fixed dimensions; by lining up several units you obtain a wall wardrobe. The wardrobe is clamped together with 4 rope loops and is as extremely light despite its considerable size thanks to its very fine birch wood structure (12 mm).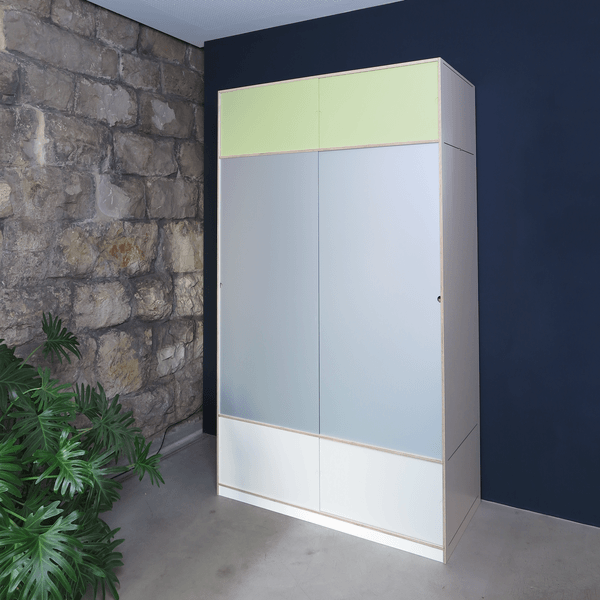 Xilobis Selection
Created for you
The configuration of each model can be changed or supplemented according to your wishes. You may contact us for more information.
showArt('AMBB1|AMTA|AMTK|AMSA|AMSK|AMSS|AMSG|AMO1S|AMOE9U|AMO1T|AMO3KS','','CC2')