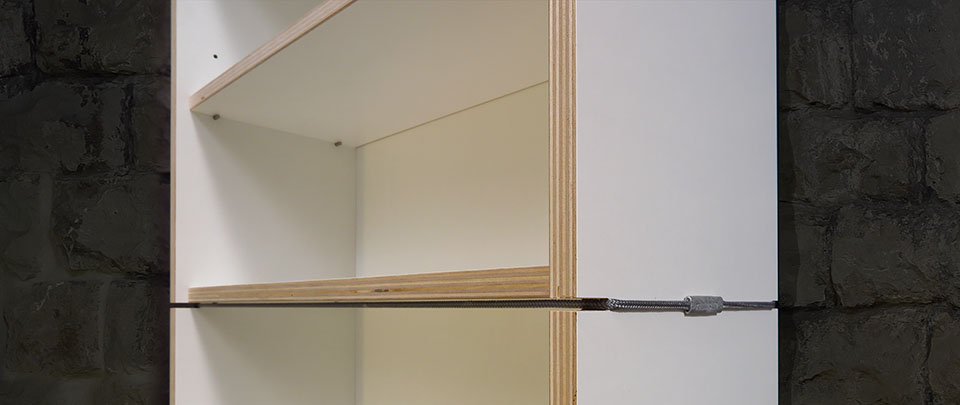 Regal 18
(depth 18 cm)
The narrow xilobis bookshelf nestles elegantly and discreetly against the wall and provides a neat place for paperbacks, CDs & DVDs, cups & coffee accessories and all the odds and ends that like to lie around.
A smart solution in the smallest of spaces: the bookcase is made of high-quality birch plywood and coated in white or black.
Regal 18 has fixed dimensions. It looks great standing on its own, but can also be placed end to end to achieve the desired width. Every unit is tied together with 4 rope loops and includes 13 adjustable shelves.